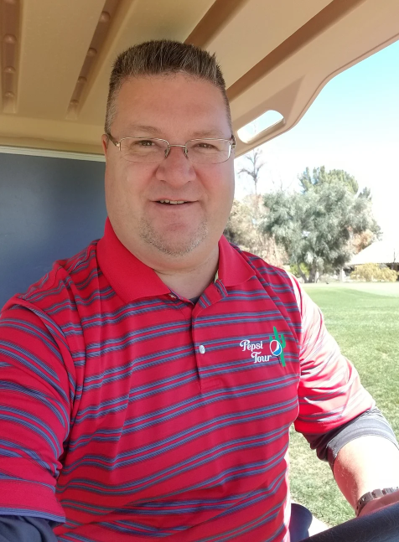 MARK PEABODY – Director of Instruction
MrPeabodyGOLF.com | 602.369.9852 | MrPeabodyGOLF@gmail.com
I have a been a GOLF Professional for 24 years and teaching for more than 22 years. I appreciate you taking the time to visit this site and look forward to the opportunity of getting to work with you on improving your game.
I started in the GOLF business in 1996 in Orlando, FL. Four years later, living in Omaha, NE, and working towards PGA Certification in the Nebraska Section, I started teaching lessons after passing the PAT, as I continued to work as an Assistant Professional.
An excellent opportunity came along which would allow me to work in the GOLF business year round, and the relocation to Arizona soon followed.
After three years working in the Pro Shop, managing inside and outside staff, supervising member and resident leagues, conducting clinics and teaching lessons, I became certified as a Professional GOLF Instructor.
Thirteen years and several courses later, I became the Arizona Tournament Director, conducting Professional Mini-Tour events in AZ, as well as CA and NV. After more than four years of witnessing some players who will be the next wave of Professional Tour players, I decided to concentrate more on teaching and created MrPeabodyGOLF.
I am currently the Director of Instruction with MrPeabodyGOLF, located for the last four years at Desert Mirage Golf & Practice Center in Glendale, AZ. My promise will be to promote a better understanding of the game, but more importantly, help people have more fun and enjoy playing the game of GOLF.
I am originally from Massachusetts, played Basketball and Baseball in college, and got into the GOLF business after being a Bar and Restaurant Manager for eight years. I am currently living in Glendale, AZ, have been married for 18 years and have twins, a Son and a Daughter, who are both Seniors and Student/Athletes in High School. (Go Cobras!)